How to buy All-In-One Computer?
AVTECH advises on how to choose All-in-One computers for individual needs. Post is about pros and cons when choosing All-in-One computer, main features.There are many great reasons to invest in all-in-one PCs. Today we have a great choice on the market.First good reason is decluttering. We are taught daily to declutter our minds, our space and all-in-one computer is the answer.
Neat and tidy work space is a privilege to have, it also means less cables strewn about behind our desks.
AVTECH offers high quality All-In-One computers – starting from basic ones and finished with advance setting computers. AVTECH product list is impressive and clients with various requirement will find suitable All-In-One computer.
Let's set decluttering benefits aside and thinks about money saving advantages. All-In-One computers are compact, think about it: if you get a tower with comparable power, you'll have to pay separately for a monitor as well. If you opt for an AIO, the display already comes with the package.
Display:
AVTECH G20 All-in-One PC does not take up much space – it is very thin and light. With wide viewing angles, its 21.5-inch display is convenient to show photos to friends or watch videos with the whole family. Realistic color reproduction, high contrast and full-HD resolution (1920 x 1080) mean excellent image quality in games and movies. Suitable for educational needs as AVTECH designers and engineers tried to minimize the number of distracting details, yet at the same time – make it multi functional. Elegant and durable stand allows you to easily set a comfortable angle of the screen.
Less expensive AIO PCs will come with a 20-inch screen, those are better suited to cramped spaces like classroom labs or dorm rooms. What you really want is a 23-, 24-, or even a 27-inch display. You're almost guaranteed a 1920×1080 resolution (full high definition) screen at this size, and larger screens will go even higher (up to 4K on some 27-inchers). In general, desktop screens are brighter than a laptop. For better screen quality look for In-Plane Switching (IPS) technology, it ensures accurate colors and image details.
Another question is touch screen feature. AVTECH offers F2 model that has a touch screen feature. Clients choose touch screen models in laboratories, designing and other industries. There are clients who prefer virtual keyboard therefore there is almost a necessity for touch screen effect. If you're a passive information consumer, swiping screens around may be easier on a touch screen.
Screen rotation is another smart feature that AVTECH has to offer to its consumers. AVTECH G40 Pro All-In-One computer is suitable for all use scenarios. Imagine modern store, offices or medical institutions. Its thin case and adjustable stand AIO can be installed in any desired position. Various interfaces allow you to connect miscellaneous equipment to it, including barcode or credit card scanners. All-in-One PC by AVTECH helps to make the process of work and learning more productive and fun.
Next, What's Inside
AVTECH All-In-One Computers has installed 8th Generation processors. It will help with editing photos, videos, or playing back music in the background while you work on several tasks in the foreground. About 6GB to 8GB should be the minimum system memory you should accept. Although 4GB will work fine for basic users, you're going to feel the limits of such a system quicker. That said, 8GB or 16GB will let you keep dozens of tabs open on your browser and still have room left over for Photoshop.
As far as storage goes, look for a hard drive of at least 1TB capacity, if you're going to store any video on you PC. Video files tend to clog up hard drives faster than just about any other type of file. If you're a heavy download fan, then by all means grab a 2TB drive.
The only issue is that a traditional spinning hard drive is relatively slow booting and loading apps. If you'd rather have a system that's more a speed demon than a file storage unit, look for an AIO that uses a solid-state drive (SSD) as the boot drive. If you keep all your files on a central network-attached storage (NAS) or stored on in the cloud, just about any SSD or hard drive larger than 128GB will be sufficient for most users. That's enough for the operating system, and a handful of oft-used programs.
You can have the best of both worlds with an all-in-one PC that boots from a SSD, but has an additional spinning hard drive for storage. Look for a 128GB boot drive and at least 1TB of hard drive storage if you're a power user. You'll need more storage (2TB to 4TB) if you plan on keeping your entire video, music, and photo collection on your PC.
Adding an extra 1TB or so is also easy with an USB 3.0 external drive. SSDs cost more per GB than regular spinning hard drives, but SSDs boot up and wake from sleep so much faster than regular drives. Adding a 32GB cache SSD can speed up some tasks like loading apps, but for true speed, get a "real" SSD as system disc. Unfortunately, some of the new AIO PCs are becoming harder to upgrade, however AVTECH are manufacturing monoblocks with easy modification.  You'll want a system with a wireless keyboard and mouse or trackpad. While you could theoretically use the onscreen equivalents on a touch screen, using a touch screen for everything can get tiring, especially when you're typing for more than a minute or two. A few dozen words are easy to type on a touch screen, while 3,000 words in a single session will be a challenge. It's also arguably easier to use a mouse or trackpad than a touch screen when selecting large blocks of text for cut/paste operations.
The Pros
Even if you could purchase one, you can't carry a 20-inch or bigger laptop without looking ridiculous. You'll also need strong arms to move a 17-inch-or-larger laptop.
Since AIO computers re plugged in, you can rest assured that you won't ever run out of battery power, even when you leave your system in sleep mode for months. Since they use more powerful processors, all-in-one PCs will work faster. Some 3D games runs smoother, because of discrete graphics cards in some AIO PCs.
All-In-One Computer's widescreen makes great video-conferencing system. Rather than having the family crowd around your 7-inch tablet or 11-inch laptop, sit them at front of a 27-inch AIO computers you're not subconsciously squeezing together to fit. Additionally, a 27-inch screen is great for watching movies.
The Cons
Having larger screens All-In-One Computers are bigger than laptops. Of course, you'll give up the ability to easily move the system from room to room, but All-In-One Computers still are more portable than tower PCs. All-in-one PCs don't have the expandability that you're going to find in most tower PCs have, but towers lack the sleekness factor. That said towers are still better than all-in-one PCs when you need to do intensive work like CAD/CAM or scientific exploration.
So next time you're online and thinking that you really need a bigger screen than the one on your current laptop or tablet, take a look at an all-in-one desktop. A good place to start is AVTECH home page and our managers will be happy to assist you whenever you need.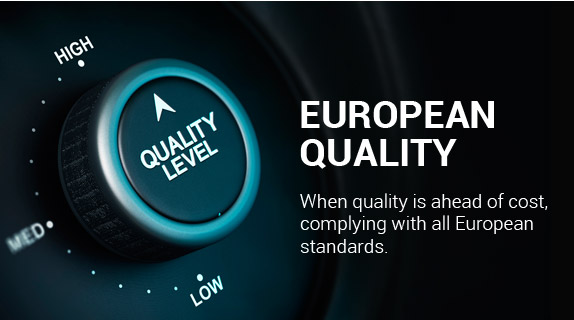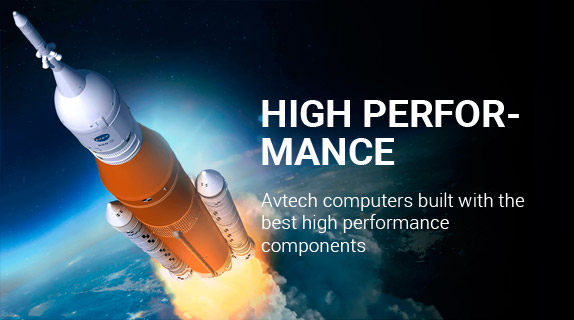 Blog Posts